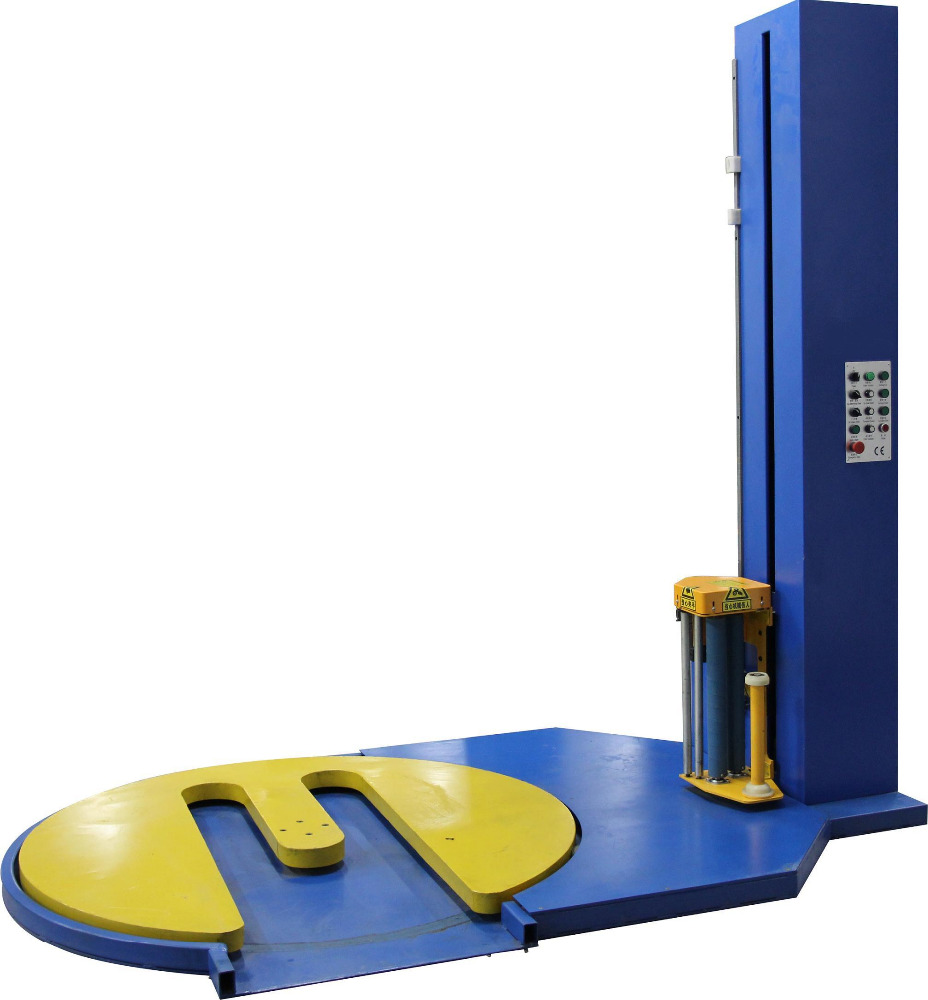 Buying a pallet wrapping machine or upgrading one is a big decision and investment. As each production line is different, every company faces unique challenges when choosing and deciding on a pallet wrapping machine that is relevant to their business, products and floor space.
Remember the better your equipment wraps and protects your products, the better your return of investment (ROI).
How to choose the right Pallet Wrapping Machine?
There are three main questions you need to ask before buying a pallet wrapping machine:
How many loads and how fast are you wrapping now? How much do you wish to increase in the future?
What type of loads do you have? Examples: boxes, bags, shapes, fragile, etc.
How much money is allocated for buying a pallet wrapping machine?
Let's talk more about it.
Goals
Before buying a stretch wrapper machine, you should have a clear idea what you need the machine to do. You need to think through all the details of your production line.
If your business is switching from hand wrapping, you can start by trying an automatic stretch wrapper or semi automatic stretch wrapper. You will see a huge difference in terms of safety production, consistency and an increase in your return of investment.
To define your wrapping goals, you need to ask yourself:
What type of production does your business have now?
Seasonally
In five years
In ten years
With these information you can find out what type of stretch wrapper machine is enough for your production. You can definitely start with a semi automatic stretch wrapping machine and upgrade to full automation in the future.
Moreover, it's equally important to determine the features you need in your wrapping machine. This can be a low profile turntable or a top sheet dispenser to protect a pallet load from the sun and the rain. By doing this, you can narrow your choices and consider which is the right one for you.
In addition, consider how your pallet loads are created, how they move and the space you have for a wrapper machine.
Once you determine your needs and goals, you are ready to seek out the most suitable stretch wrapping machine.
Options
Let's take a look at the available options:
a. Turntable
This stretch wrap system places a load on a turntable. The turntable rotates to dispense the stretch film. Depending on the height of the load, you can wrap around 45-55 loads per hour.
It's key to consistently maintain the correct film tension. Turntable is a great option if you have stable loads and a low to medium production rate.
b. Rotary arm
This stretch wrap system uses an overhead arm that rotates around the load to apply the wrapping film. In this type of system, the load does not rotate so it can wrap at high speed — best for lighter, fragile, heavier and unstable loads.
This stretch wrap system maintains precise, consistent film tension. It has a production rate of up to 95 loads per hour.
c. Stretch hood
This wrapping system can secure a wide range of pallet loads. This type of wrapping machine it is more expensive than rotary or turntable but the benefits are greater.
Stretch hood optimizes product safety because it protects against humidity, UV and other weather elements. It is also against cargo shift during transport.
The Stretch hood system produces a transparent hood to ensure product visibility and minimizes wrap film usage. This stretch system wraps up to 100 loads per hour.
Automation
In addition to the three types of pallet wrap systems as mentioned above, you shall also choose the degree of automation: manual, semi-automatic and automatic.
Manual: this level of automation is better in low output settings.


Semi-automatic: this level of automation includes turntable wrappers and rotary arm machines. It wraps automatically but you need an employee to place unwrapped loads and pick up the wrapped ones.


Fully automatic equipment: it wraps film automatically (applied, cut and sealed). This fully automatic wrappers are ideally for high output packaging.


To know which type of pallet wrapping machine is right for you, consider all the factors above, identify the type of pallet loads you have and the wrapping rate you want, and finally make your decision based in your budget.
There are many stretch film manufacturers in Malaysia that can recommend the best pallet wrapping machine for your business and products. Remember to choose wisely to protect your products and investment.