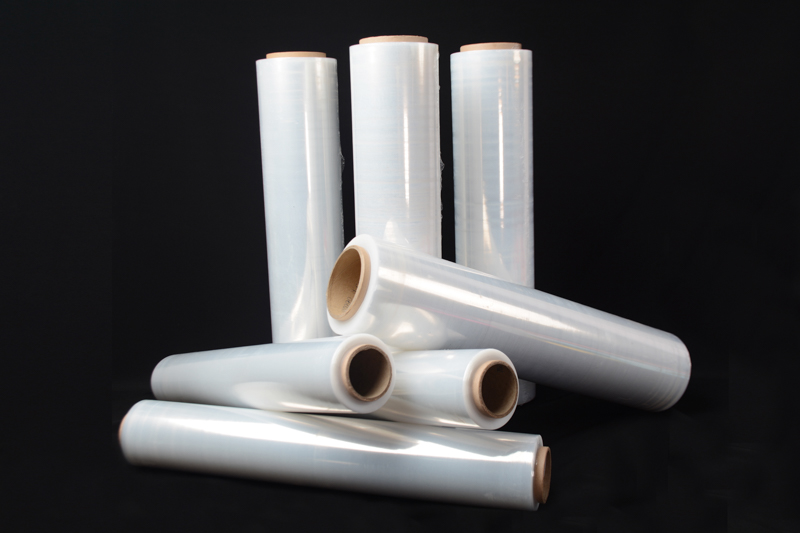 With rapid growth in the retail industry, especially e-commerce, it is more important than ever to make sure the products are delivered in perfect condition.
One of the best solutions for your packaging requirements is the use of stretch film packs. Stretch film packs consist of a corrugated pad to which stretched plastic wraps are fixed. It possesses several unique characteristics such as:
Lightweight
Easy Moulding
Clarity
High transparency
Great tear and puncture resistance
Visual product identification
Great strength and durability
Cost-Effective
The wrap film stretches all over the product, providing the tension to securely keep together the products in place. Stretch films protect the product from the weather and dust. It is used to tighten and unitize loads.
High-performance stretch film has many uses, but the most common one is to tighten multiple products together to transport them safely. It is very flexible so it's easy to pack multiple products at once.
The Stretch wrap is used in almost any industry including food, beverages, healthcare, electronics, and many more.
Types of Stretch Films
Hand Stretch Wrap
It is designed to be applied by hand. It is often used to pack small loads.
Cast Stretch Film
Cast Stretch Films just as the name implies is manufactured using a process called cast extrusion. With this process, the stretch film has superior transparency so that delivered products can be seen through the plastic.
Blown Stretch Films
This type of stretch film is manufactured using a process called blown extrusion. The stretch wrap is more durable, and it is extremely resilient and resistant to tears and punctures. The blown stretch film is the perfect film to be used in heavy loads.
Stretch Film Market
Many factors are said to have increased the market growth of stretch wrap packs, including:
Industrialization
Stretch film manufacturing has increased the efficiency
Retail sales have grown in the past years with the expansion of e-commerce
The food and beverage industry has grown rapidly, increasing the use of stretch films
More and more industries are using stretch film because it is not easily punctured, making it great for transportation; plus they are cost-effective.
As mentioned, stretch film packs are cost-effective because it reduces the packaging volume by using less film, helping manufacturers to save money and time.
Stretch film packs are the perfect solution for product display, and they are easy to use. This enables users to pack multiple products together at once, reducing costs and increasing productivity at the same time. Another reason why so many manufacturers are using stretch film packs is that they protect the product during transportation from the dust and weather.
The increased use of stretch wrap is also partly due to the reduction in the prices of raw materials and cheaper crude oil.
Although there is much good news for the stretch film market, other factors such as new regulations of plastic use too can slow down the growth.
Stretch film packs can be classified depending on the type of materials, the use and applications in the industries. The most common types of stretch film materials are Polyethylene (PE) and Propylene.
In addition, the stretch film markets have also been segmented by regions. The 5 regions are:
North America
Europe
Asia Pacific
The Middle East and Africa (MEA)
Latin America
The market share of stretch film packs is dominated by North America, followed by Western Europe. This is mainly because of the increasing demand for e-commerce and shipping in the region.
Takeaway
Stretch film packs are the best solution for your packaging needs. They provide security and clarity so your products are protected from damage, moist, dirt and dust.
The main purpose of high-performance stretch film is to secure the product during transportation. They will save you money and help you with your inventory control.