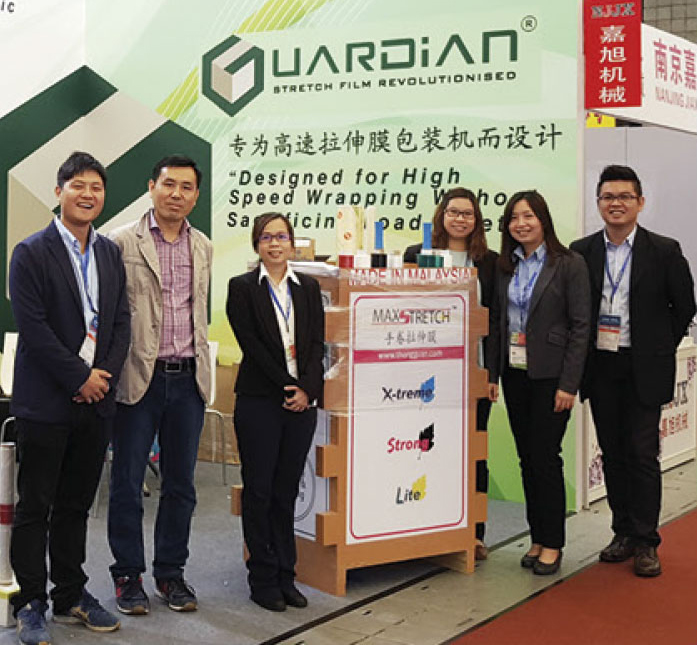 Exhibition held Shanghai New International Expo Centre on 25 – 28 April 2016. This is our second participation after 2010.
Both Thong Guan Suzhou and Malaysia are collaborating with Newton Research & Development Centre  to promote our new products such as Guardian (33 nano-layer machine grade stretch film), Maxstretch Plus (Folded edge manual stretch film) and services on secure transport packaging.
The trade was a success within 150,000 number of visitors wishing 4 days of exhibitions.