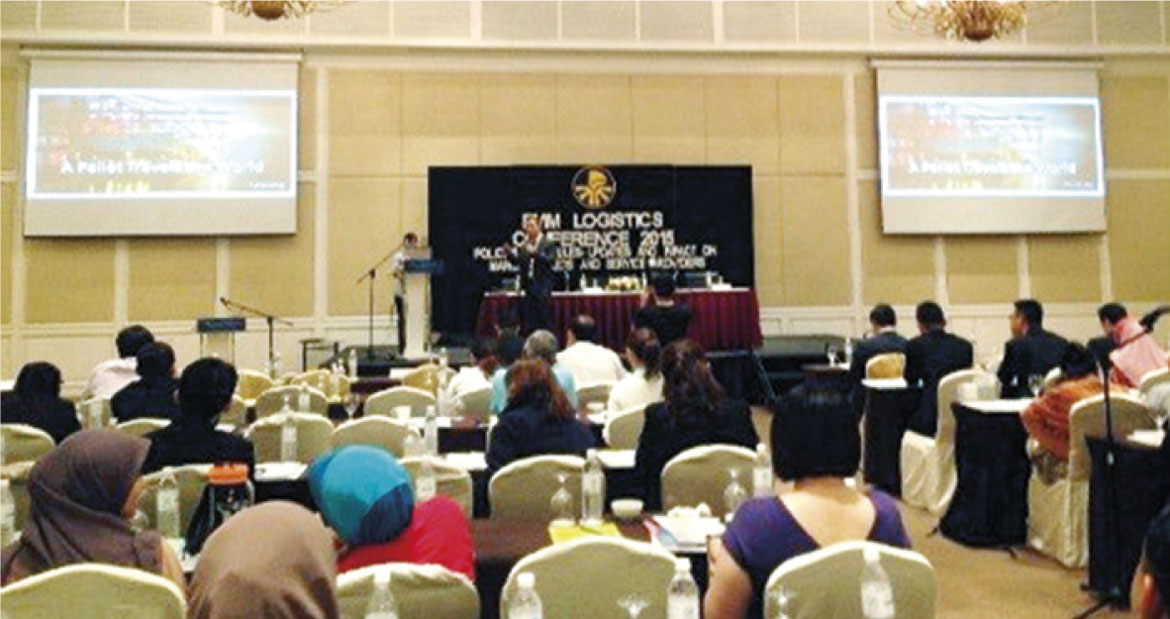 Conference held at The Royale Chulan Damansara on 17th November 2015. As one of the sponsors, we were invited to give presentation, by David Ang with topic "A Pallets Travel Around the World".
*More event info about the conference: FMM Logistics Conference 2015
It was an overwhelming response from the conference participants. They were curious and amazed with our technical know-how on transport packaging.
Newton R&D Centre has change the game of transport packaging and how stretch film were being sold. We have tremendous feedback and supports from our participants especially from Logistic companies, Logistic education centre / colleges, and Yeong Chaur Shing Paper Mill for collaboration with Newton R&D services.