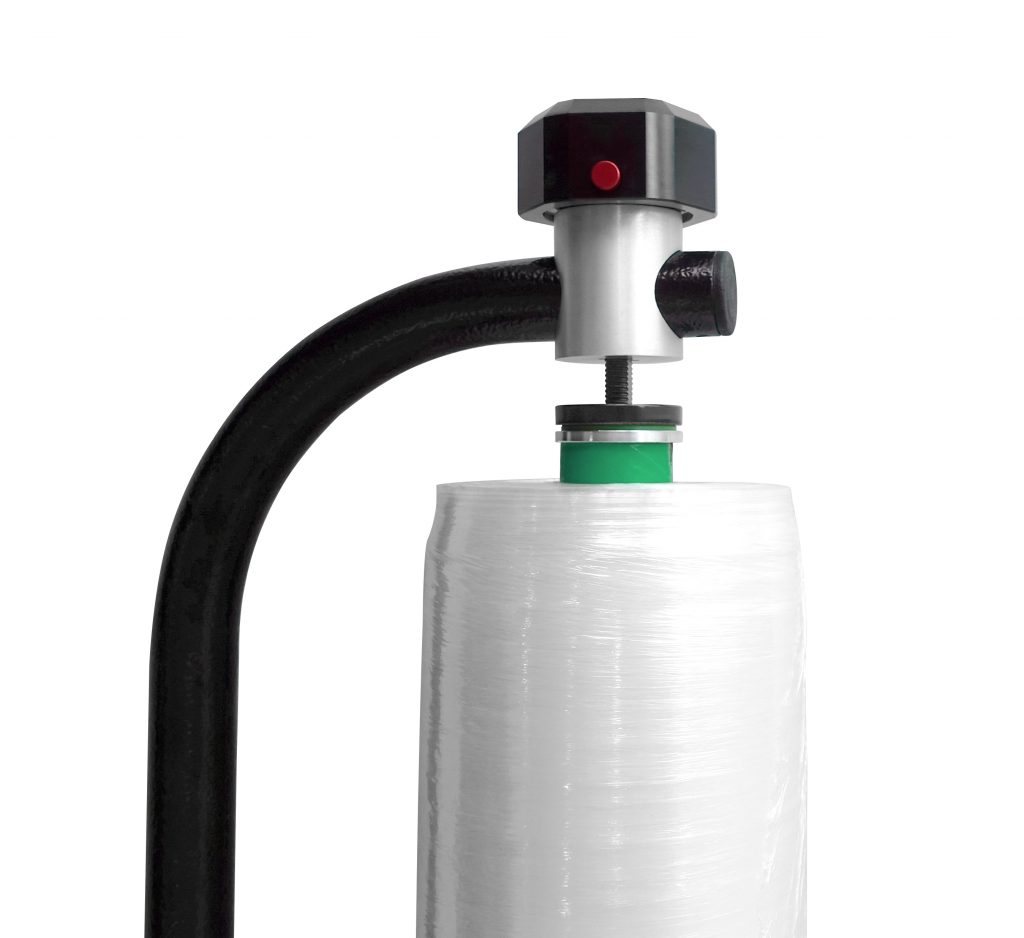 There is plenty of stretch film dispenser in today's market, but one main problem during the palletization process still exists. It is still common to face inconsistency when manual hand wrapping. This is why there is a saying that "there is a personality behind every hand roll." Every wrap might differ depending on shifts, time, and who does wraps. 
Why do such inconsistencies happen? 
In many processes, several employees work quickly to wrap loads for shipping manually. This means that there are differences in the way each worker wraps the pallets. It is also common for the same person to manually pack a load differently each time. While consistency is key, consistency is not assured due to natural unpredictability and human error with manual wrapping.
Businesses like manufacturing plants, warehouses, packagers, distribution centers, and growing SMEs will commonly face this challenge and find that sometimes wraps are good. At the same time, some may have their packaging dislodged along the shipment process. 
Is There A Best Stretch Film Dispenser That Is Without Issues? 
Here are also some other problems that operators may find familiar: 
Workers Fatigue —

To wrap optimally with the proper containment force, workers would need to use substantial physical energy and force on wrapping the load. Operators may find that manual wrapping has poor ergonomics for the employees who are wrapping the stretch film on the load physically. 

Unwanted injuries/accidents

— Not only is it tiring, but it may also possibly cause unwanted harm to your workers.

Pricey

— Most of the dispensers in the market are expensively priced. It is not easy to source for a competitive yet effective dispenser.
What If There Is A Foolproof Consistent Way for Stretch Film Dispensing
Thong Guan is proud to introduce Bolt – a revolutionary easy-handle hand wrapper to optimize your next stretch film dispensing that you and your workers would love. 
We understand the pains and woes of operators and developed a game-changer dispenser that you can put in your hands. It ensures the consistency of the film application despite being a hand film dispenser. 
As we are living green, we care about sustainability and therefore made our dispenser green friendly. The Bolt is the first in the world that champions handling thin gauge stretched hand film on a 1-inch core (5 um). Imagine the lightness and the containment force that you can achieve. 
Bolt is serious about speed. We help you speed through fast installation, application, and film core dispensing. The Bolt comes with a torque limiter control that does not exert unnecessary pressure on the film core leading to film dispensing issues. Reloading is fast because of its quick-release feature and designed for easy installation of film cores to reduce the downtime in between stretch film refresh. 
The tension is on excellence. The uniqueness of Bolt is uniquely flexible to handle especially type C pallet loads. Users can vary between different settings for 1.2-kilo force tensions for lighter standstill loads or even 2.5-kilo force for roping or heavier load applications with our unique torque limiter. 
Easily reach to the bottom. The issue with most dispensers is that it is a challenge to wrap to the bottom of the load. The Bolt is designed to eliminate this issue. With a tilting design and protective base, you can wrap-to-the-bottom of the pallet with ease—the bottom is protected with a replaceable shield that you can change at any time.
With the right film, the Bolt swift tool in your arsenal battles against different operator's strength profiles, experiences, and work cultures anywhere around the world. 
It is time to stop worrying about wrapper fatigue or wrapper change that impacts consistency, speed, or performance. With easy installation and fail-safe design, getting started with Bolt is brisk; achieving consistency becomes a sure thing.
Benefits to Gain from Bolt – The Fastest Wrapper Alive
TL, DR? Here are some benefits that Bolt can help you:
Easy to use — Foolproof, anyone can use it with ease. 

Sustainable — Uses less film, maximize shipping space/shelf space)

Consistent — Consistent hand wrapping with the lightweight design & suitable for any operators

Tension — Adjust and varying tension to handle light to heavy loads 

Uses thin gauge stretch film (5 um) — first in the world to help you dispense pre stretch film on a grip

Cost savings — Save on cost when you have the option to use prestressed thin gauge film. You gain more length on your rolls too 

Extra stable loads — When compared to other dispensers out there in the market. The Bolt is excellently suitable to help rope your packaging for more secured loads. 

Uses less paper core — Save the earth by reducing paper usage

Save shelf space — no more storing air; nano gauge film saves you lots of storage space

Heavy-duty — Handing 7-9 um gauge films is not an issue for heavier loads. 

Reduction in unwanted injuries/accidents 

Wrap to the bottom — The Bolt easily zips your packages from the top to the bottom of the pallet
With so many benefits, the Bolt is a must-have to achieve consistency and optimize your hand wrapping work. Its lightweight and foolproof design make it very suitable for any operator to use without much training and monitoring. 
You can now wrap your pallets with agility and speed through fast installation, application, and film core dispensing.
Who would Bolt be best suited for? 
Bolt is suitable for any business that
Needs to do handheld stretch film wrapping

Looking for a fatigue-fighting stretch wrap dispenser

Wants to achieve faster hand wrapping that is consistent and almost effortless. 
Bolt is uniquely designed with the users in mind. It is easy to install, fast to release, unique adjustable torque designs for specific containment force and allows you to wrap to the bottom of your pallet quickly.
It's Not Rocket Science, It's Bolt
The faster you can get your products to market, the better. Let us connect and show you how Bolt can be a game-changer to speed up your stretch film dispenser needs for your business.  
Contact us at info@thongguan.com for more info or to enquire more today.