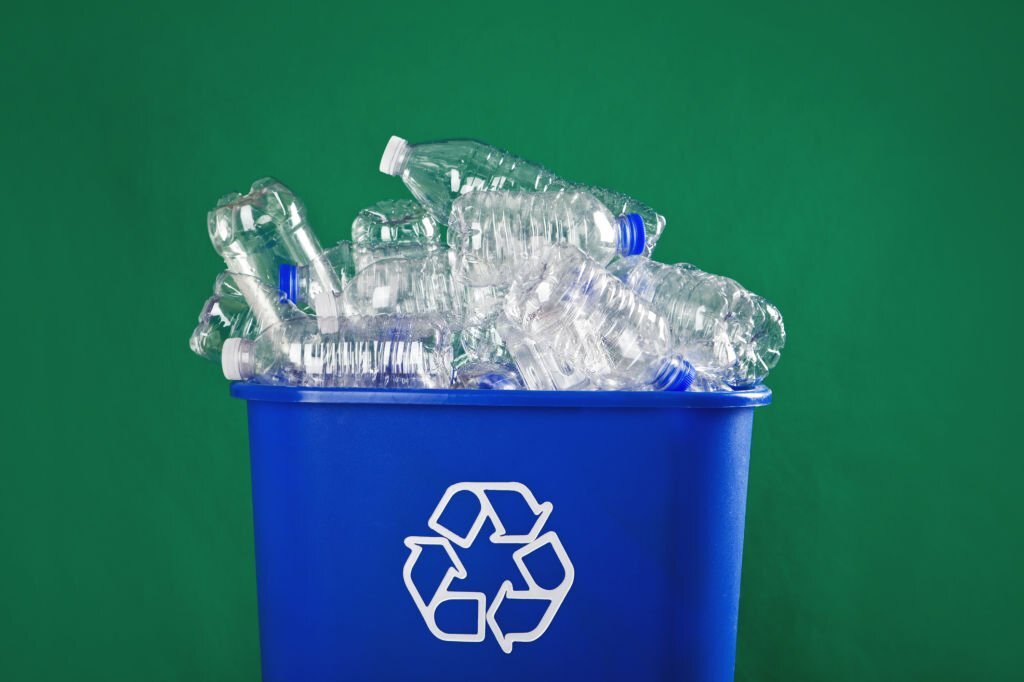 There are many different forms of plastics and they are typically categorized into seven major types. All such plastics vary from each other on the basis of composition, size, colour, applications, and suitable disposal methods.
The goal of this article is to explain the differences between different types of plastics to help you determine if a particular plastic material or item is recyclable.
Significance of Recycling Procedures
The specifics of recycling procedures and processes are dependent on the area you live. These procedures determine what can be recycled, such as stretch films and plastic bags, and how to recycle them.
Therefore, your first step should be to contact the local recycling authority and learn the proper procedures relevant to your locality.
Separating the Recyclables
Certain recycling programs do not want you to separate different types of recyclables. Therefore, you should understand the recycling system to ensure whether you have to spend your time and energy on the separation process.
For instance, certain recycling systems might require users to separate components like glass and aluminium from plastic containers by placing them in different bags or bins. Whereas, in other areas, you only have to separate paper materials from the other recycling waste.
Major Types of Recyclable Plastics
PET
PET is the most frequently recycled plastic on the planet. Despite the fact that it is a very simple material to recycle, several countries are still having difficulty reaching acceptable recycling rates.
India, Europe, and South Korea all have recycling rates of over 50%, but nations like the United States and China have yet to catch up.
As strange as it may sound, a significant portion of PET plastic (found mostly in plastic bottles) is frequently recycled into fashion products. Polar fleece clothing, backpacks, and rugs are among the things available for purchase.
PET is converted into flakes, which may subsequently be spun into yarn in this recycling process. After that, the yarn is used to make clothing and other textile items.
LDPE
Low-density polyethylene (LDPE) is the most widely used plastic by different types of industries, organizations, and businesses. It is commonly used in plastic bags.
However, just because something can be recycled does not guarantee that it will be recycled. Plastic bags, for example, tangle in recycling equipment, putting the whole recycling process at risk.
Furthermore, since LDPE is a low-cost, low-quality plastic, recycling it is not economically viable. As a result, scientists around the world are working to come out with innovative and eco-friendly solutions.
HDPE
Most recycling facilities around the globe accept high-density polyethylene (HDPE) since it is one of the simplest plastic polymers to recycle.
HDPE materials are often collected by recycling businesses and sent to major processing facilities. HDPE bottles are recycled at a rate of roughly 30% in the United States.
HDPE may be translucent or coloured, much like PET (coloured). It is used to make non-food application bottles, such as for detergent, motor oil, home cleansers, and more.
HDPE is often downcycled, which is a popular recycling technique involving the reuse of materials for lower-value goods to make plastic lumber, tables, roadside curbs, benches, and other long-lasting plastic items.
PP
Polypropylene, also known as PP, is one of the most widely used plastic packaging materials in the world. There is still a lot of room for PP to be recycled all over the world.
Polypropylene recycling is tough and costly, and it's sometimes impossible to get rid of the odour of the substance that the plastic formerly held.
Furthermore, recycled PP is frequently black or grey, making it unsuitable for packaging. As a result, PP is often found in plastic lumber, park benches, automobile components, speed bumps, and other industrial uses.
Using a Recycling Bin Efficiently
Once you have become familiar with the major types of recyclable items, you should be careful while separating them and putting them in a recycling bin.
For instance, you should not put items like plastic bags into a recycling bin because they can jam the equipment of the recycling facilities.
Final Thoughts
The recycling rate is increasing with time as more people realize the significance of recycling and bringing sustainability into their everyday lives.
Plastic manufacturers and consumers should pay special attention to the various types of plastic and give everyday items like plastic bags, stretch films, and stretch wraps to suitable recycling facilities to ensure they are properly recycled.
By doing so, everyone can play a significant role in bringing sustainability.