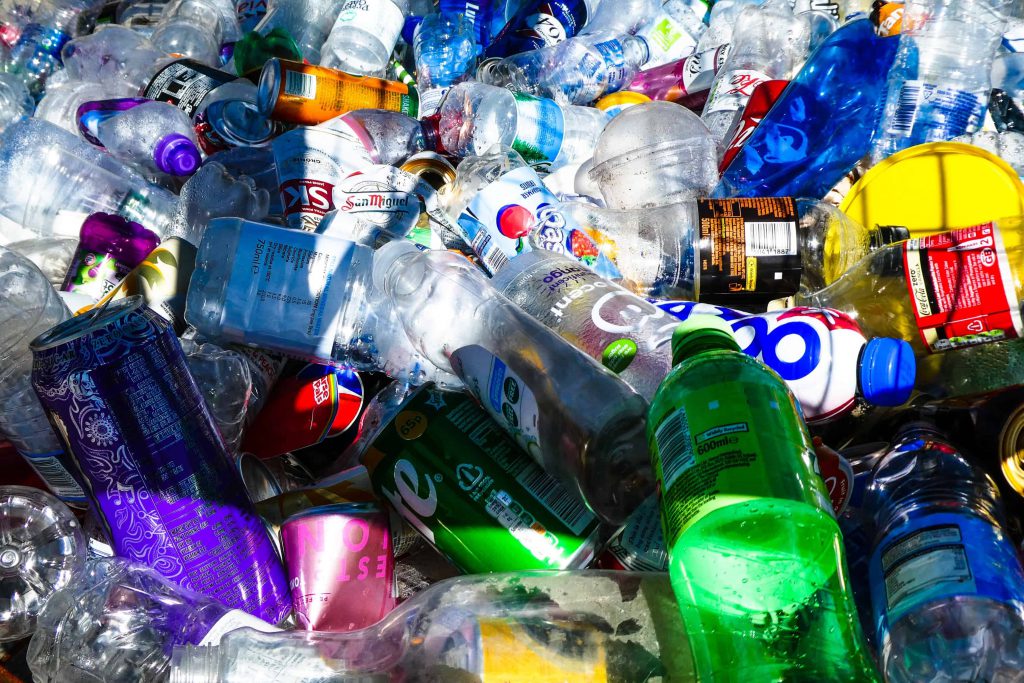 Plastic has many uses. The vast majority of things we see around us are made of plastic. This includes electrical appliances, car parts, toys, packaging (plastic bags, wrappers, stretch films, etc.) and many more.
There is no denying that plastic is one of the most used materials in the world. However, when plastic is not disposed of properly, it can be harmful to the environment. In fact, studies show that around 13 million tons of plastic are leaked into the ocean every year.
It causes significant damage to marine life and overall human health and can contaminate the food chain. Since most plastic is not biodegradable, there is a great need for innovative solutions to solve the issue of pollution caused by plastic.
Today, more people have become eco-conscious and they prefer to buy eco-friendly products or products that come with eco-friendly packaging. This article discusses five innovative ideas to solve plastic packaging problems. Read on to learn more.
1. Closing the Loop
The world is used to having a linear economy in which raw materials are used to turn into products. Once the products, including the packaging, are used, they are thrown away. On the other hand, the recycling economy or the circular economy is the concept that focuses on the sustainable usage of resources to minimize waste and maximize sustainability.
The purpose of closing the loop is to prevent wastage in the first place and make the production as efficient as possible. Moreover, it also involves recycling the materials and obtaining new raw materials through sustainable means to protect the environment.
It is now possible to adopt a full circular loop or, in other words, close the loop when it comes to plastic packaging thanks to the tremendous growth and innovation in the packaging industry.
For example, most packaging processes require stretch films to hold the products securely. Therefore, it is important to adopt sustainable films that can perform the required tasks and protect the products during shipping.
Closing the loop on packaging waste involves bringing innovation in both the production loop and cultural mindset. This involves introducing green policies, implementing modern technological solutions, and changing the way consumers use and handle packaging in their daily lives.
Thong Guan Industries Berhad, one of the largest plastic packaging product manufacturers in Malaysia, is a keen supporter of Closing the Loop. For instance, the company has launched #livegreen to strengthen its commitment to sustainability through innovation, education, recycling, alternative sourcing and more.
2. Bottles Made of Soap
A student from the Central St Martins College in London has introduced bottles that are made of soap. These special bottles get melted once they are no longer required.
These bottles include a collection of perfume bottles (a thin layer of beeswax is also applied to make the bottles waterproof). Using such bottles to package different types of products at a massive level has great potential to bring a significant change in the packaging industry.
3. Mushrooming into Shape
Packaging made from mushrooms has started to gain significant attention. A company based in New York has introduced eco-friendly packaging made from mycelium. Mycelium is the fundamental structure of mushrooms and also the agricultural by-product of hemp.
This new type of packaging can be moulded into different shapes. Moreover, it can grow within nine days and is durable and fire-resistant. The team behind this new packaging material is also inviting other people to develop modern mycelium packaging and containers.
4. KitKat Origami
KitKats are highly popular in Japan. However, the traditional packaging of the KitKats also leads to significant packaging issues. Therefore, Nestle Japan has introduced new packaging for the KitKat chocolate bars to use paper instead of plastic to wrap them.
This new packaging comes with instructions you can follow to convert the paper into origami cranes that are seen as a symbol of prosperity.
According to the official claims of Nestle, using paper packaging will save around 380 tons of plastic waste every year. Hence, it is aiming for 100% of its packaging to be recyclable by 2025.
5. Plastic Made from Wood
A research centre in Finland has introduced plastic made from wood. This innovation involves using a compostable multi-layer material from sectors like forestry and agriculture. Now some food pouches for products like nuts and dried fruit are also created using plastic from wood.
The wood by-products have cellulose. Cellulose is the most found renewable polymer on the planet. As a result, cellulose has gained massive popularity as an eco-friendly alternative to fossil-fuel products used in traditional packaging materials.
Final Thoughts
These different innovative ideas to solve plastic packaging problems point to the need for a system-level change to combat the adverse impacts of a linear economy.
Adopting a circular economy and eco-friendly practices is critical to ensure plastic packaging such as plastic bags, wrappers, stretch films, and more are sustainable and environmentally friendly.