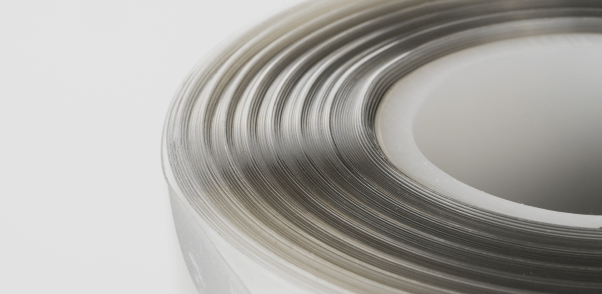 We all know that stretch film is essential for your business, particularly if you are brand owners or in manufacturing, distributions, and logistics. 
We understand that the last thing you'd want is high unsaleables. That translates to a compromised bottom line. 
That is why optimum wrap is critical to your entire business.
And one of the most vital steps to optimum wrap is selecting the right gauge stretch films.  
Of course, to achieve optimum wrap with the best-fit stretch film, we will need to know your wrapping requirements, wrapping methods, and more.
However, there are many stretch films in the market, so what are the essential elements of a good stretch film and selection principles for your achieving your wrapping goals? 
Here is a list of essential checklist for optimum wrap:
1. No One Film Fits Them All 
Films are not created equal. Depending on the technology, quality control, and materials, films come in various levels of quality.
And on top of that, there are different types of films with different tension points, tear resistance, layers structure, durability, clarity, and thickness.
So it is essential to find the best films for your different wrapping scenarios like the loads, branding requirements (namely clarity), and handling conditions. 
Also, Stretch film comes in different sizes and thicknesses (gauge) that can and must be paired with your pallet load requirements. 
2. Your Loads Matter
You don't have to worry about your loads falling apart or being damaged along the journey during a delivery.
Some of the loads that you may be dealing with are:

Uniformed in shape and typically easy to handle of up to 3" protrusion. (Type A)

Not as uniform and has several protrusion points that may be up to 3" – 6" in length (Type B)

A mix of items or loads with protrusions or even sharp edges of more than 6" (Type C). This may require higher puncture resistance film instead of increasing the thickness of the film (thicker films does not equal high puncture resistance film)
A good stretch film would hold your loads together no matter the type of load you are working with. 
Thong Guan's nanofilm series provides a different kind of wrapping solution of different types of machines- Ring type, Arm type, Horizontal wrapping, and Turntable type.
No sweat of unwanted complaints—only happy, intact deliveries. 
3. You Want a Stretch Film That Can Perform 
A good stretch film would be able to withstand the pressure of the wrap through its yield strength and gives you optimum containment force. 
It is crucial to look for a stretch film that gives you the right yield strength, containment force, and performance for the loads that are being wrapped. It must be able to withstand the stretch stand without permanent deformation.
Before reaching its yield point, a stretch film will elastically deform. However, a good one reacts like a "rubber band" once the stress stops. Stretch films that show such elasticity assures you that your goods will be secured. 
4. TG Nano Stretch Film Thickness That Works With Your Loads
What type of loads are you working with?
Light – If you are dealing with light products such as tissues and bottling or cans, the best thickness of the stretch film to use would be 10 – 15 microns (39 gauge – 59 gauge)

Medium –  For medium loads such as handling goods with cartons, the best thickness of the stretch film to use would be 12 – 17 microns (47 gauge – 67 gauge)

Heavy – When dealing with heavier loads like PET drinks, resin bags (25kgs), or even 200 litter drums, the best thickness of the stretch film that would be most fitting are from 17 – 20 microns (67 gauge – 79 gauge)
Choosing the right stretch film thickness to fit and protect your load type goes a long way. It prevents the risks of unwanted tears or film failures. 
5. Shipping Risks and Governing Guidelines
There is a lot of transportation risk that takes place on the road. This is why using good stretch films takes the headache away from avoidable damages and losses. 
EUMOS (European Safe Logistics Association) has established the EUMOS 40509 method, To improve transport safety. Its purpose is to guarantee the cargo's safety and rigidity under the 2014/47/EU directive. 
This directive puts strict demands for the transport of goods on pallets within the EU based on standards issued by EUMOS and no longer holds the transporter responsible for product damage and cargo losses. 
Besides its hefty fines, following this guide serves to protect and preserve stakeholders' and consumers' trust. 
A good stretch film would be able to keep your load pallets safe from your wrapping process to delivery because it can secure your load intact. We at Thong Guan know about the stretch film essentials in Malaysia and global markets too. We would be able to advise you in compliance with EUMOS standards. 
So, What Are The Essentials of Good Stretch Film?
in conclusion, here's a summary of our checklist for your optimum wrap
There is no single "good" stretch film. Not every stretch film is the same. 

A good stretch film keeps away the worries of logistic damages or loss – your goods will be delivered as wrapped. 

There might be different types of loads, but a good stretch film will hold them together securely.

Stretch film gauge makes a difference when it comes to variant load weights. 

The right stretch film fulfills governing guidelines, which helps keep goods safe. You will be following industry delivery standards that your clients trust.
Choosing the right stretch film is essential. 
Partnering with NEWTON Research & Development Centre (the first dynamic simulation lab in the Asia Pacific), we help brand owners like you obtain exact data and obtain the right setting to achieve your optimum wrap goals through state-of-the-art lab testings. 
Contact us at info@thongguan.com for more info or to enquire more today.