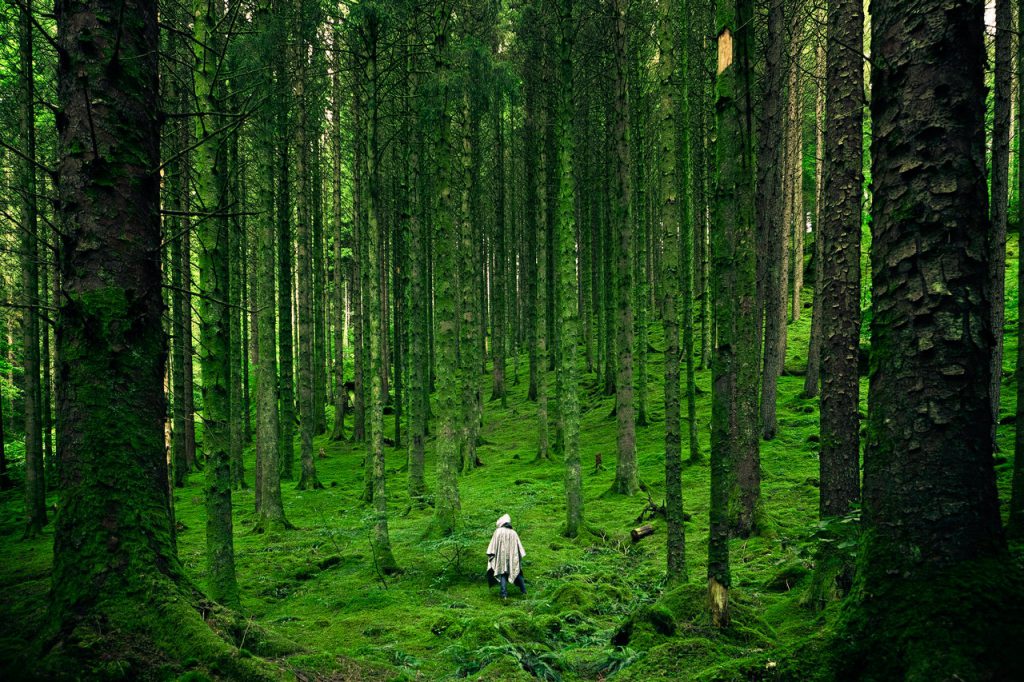 Thong Guan has recently added one more green certificate to their portfolio—the GRS certificate.
In our unique position as a flexible packaging manufacturer, we strive to inspire and help others achieve their sustainability goals.
In pursuit of becoming a sustainability advocator, we go beyond green practice and products as we invest in engineering higher recycled content flexible packaging while retaining quality performance.
Why advocating sustainability is crucial for us
Plastic is here to stay.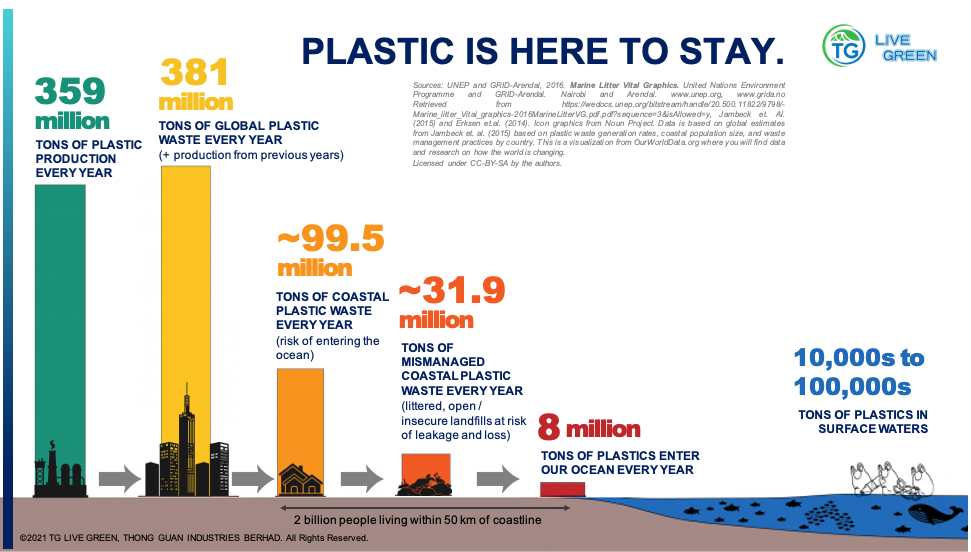 Every year, the global primary production of plastics adds up to a massive 359 million tonnes. 
When plastic waste is improperly managed, it risks leakage to the environment. It is estimated that 8 million tonnes of plastic waste enter our ocean every year.
Closing the plastic waste loop has never before been as important as now. 
With the help of policymakers and standard makers, we can now formalise and quantify our efforts.
This article will talk about GRS and how it impacts you as our customer.
What is GRS?
GRS, Global Recycled Standards, is an international, voluntary, full product standard. 
It sets the requirements for third-party certification of recycled content, chain of custody, social and environmental practices and chemical restrictions. 
Originally developed by Control Union Certifications in 2008, they transferred the ownership of GRS to the Textile Exchange in 2011.
What does the GRS certificate mean to you, our customers?
Companies looking to verify the recycled content in their products and to verify responsible social, environmental and chemical practices in their production can go for GRS certification.
The objectives of the GRS are to define requirements to 
Ensure accurate content claims and good working conditions.

Minimise harmful environmental and chemical impacts.

Align recycled definitions across multiple applications.

Verify recycled content in products.

Provide consumers (both brands and end consumers) with a tool to make informed decisions.

Reduce the harmful impact of production on the people and environment.

Assure that products are processed more sustainably.

Drive higher percentages of recycled content in products.
This means certifying our flexible packaging products and production processes bring certain benefits to our customers, like
The certification means our commitment and claims towards our clients and the environment—walking the talk—while providing our customers with a tool to make informed decisions regarding purchasing our products.

We have an aligned definition of what recycled content constitutes across multiple applications, enabling our clients to use the same system for their quantification.

The recycled content, which is the input materials in our products, is trackable, traceable, audited and formally verified.

We can manage any traceability risks better with the certification of our management systems or products.

Improve our stakeholder communication with measurable results.

Reduce the harmful impact of our production processes on the people and the environment.

Assure our customers that the materials in our final product are truly recycled and processed more sustainably.

We are driven to address any quality issues in the use of recycled materials.
Featuring products with more than 50% recycled content
Besides auditing our production processes and the recycled materials input, using the standards specified in GRS, some of our products achieved higher than 50% recycled content.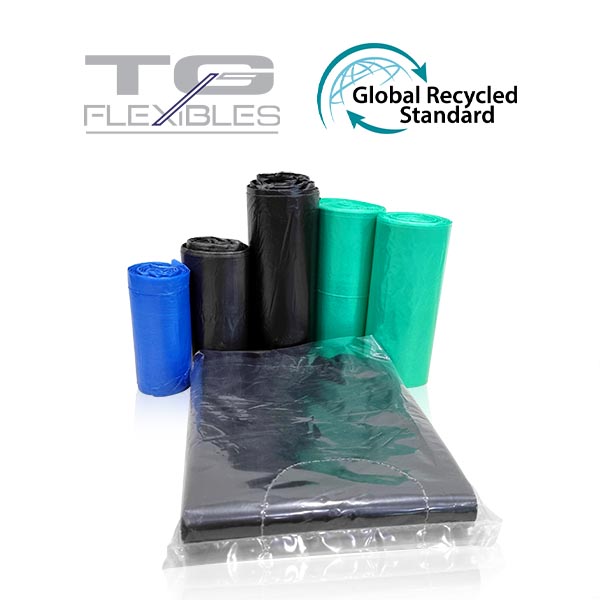 We are able to achieve high recycled content while retaining the quality consistency of our flexible packaging because we have control over our recycled materials. 
It is done under our subsidiary, TGSH Plastic Industries Sdn. Bhd. (Co. No:200501002259)(679305-X) that is dedicated to processing recycled materials.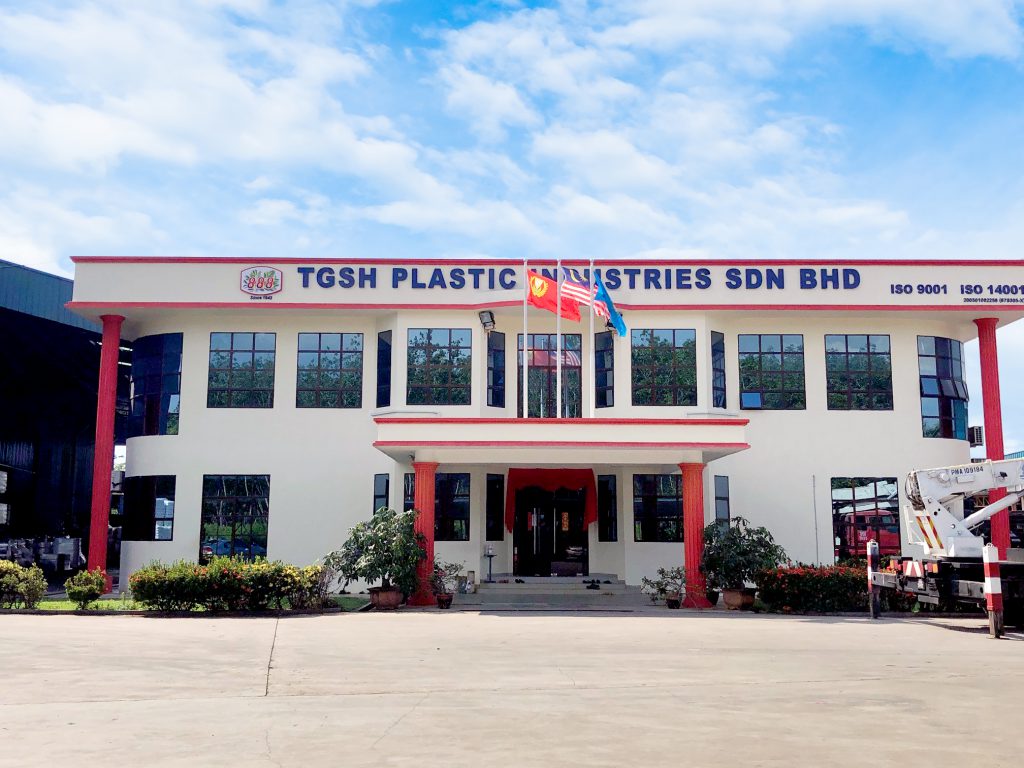 In the first quarter of 2021 alone, we have recycled nearly 360,000 kilograms of PCW turning them into resins that are made into trash bags.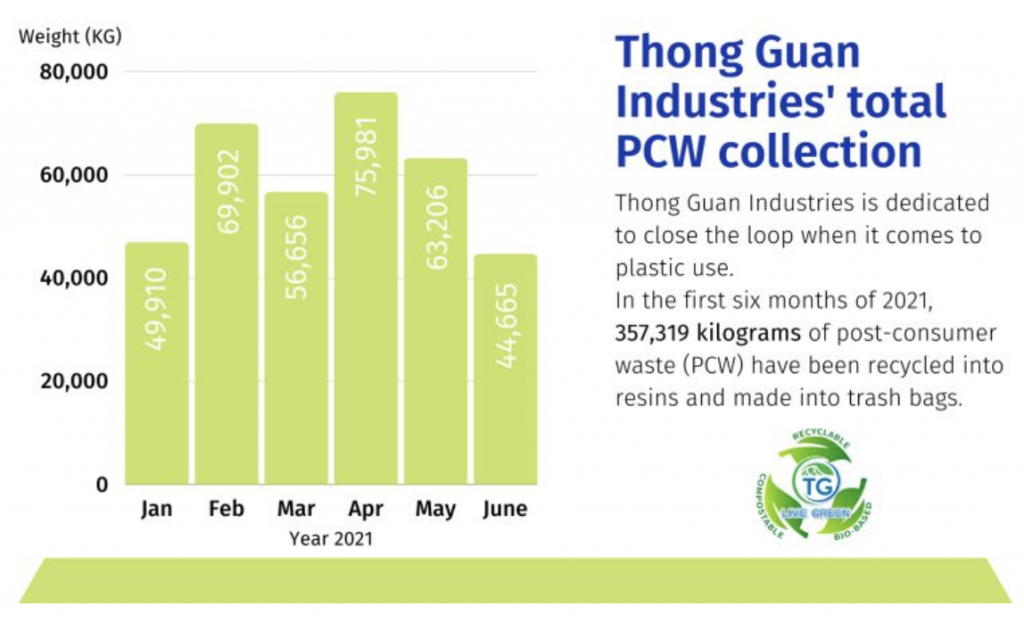 Moving Forward
The GRS certificate award is a significant milestone in our continuous efforts to reduce our environmental footprint and provide high-performance products.
We hope to increase the recycled content of our flexible packaging through more engineering innovation to retain our promised quality performance.
If you wish to learn more about our obtaining the GRS certificate, feel free to drop us a line at info@thongguan.com.