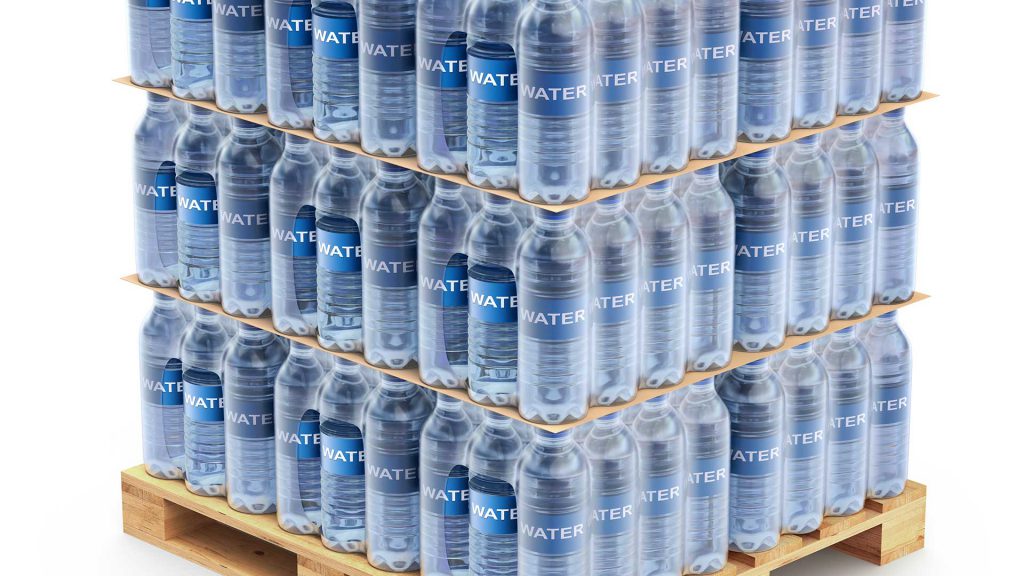 As more and more customers are concerned about how the use of packaging affects the environment, businesses and packaging manufacturers are increasing the use of recycled materials as part of the solution.
Experts intend to build a thin and harder collation shrink solution that incorporates recycled PE while retaining packaging quality and integrity as a part of their commitment to assisting clients in developing sustainable solutions.
What is Collation Shrink?
Collation shrink is a flexible packaging method that can be utilized in various ways. It includes clear or coloured films with or without printing, as well as a variety of film thicknesses ranging from 20 to 150 m. High-quality collation shrink films provide outstanding shelf appeal.
Shrink films are essential for keeping food and beverages safe to ingest, yet they are usually thrown away after usage. This is because there needs to be more collection and sorting facilities, and recycled plastics are thought to present processing difficulties.
Advantages of Collation Shrinkage Across the Value Chain
The resin formulas for multilayer premium collation shrink film applications offer tremendous opportunities, especially for film converters to construct a film that helps suit a specific application in the form of a stretch wrap. They are made to help brand owners establish high-shelf appeal.
Some of the benefits of collation shrinkage across the value chain include the following:
1. Effective and Affordable Filmmaking
Improved manufacturing productivity during extrusion while preserving ideal thickness tolerance is a trend.
The constant drive for own gauge optimization in gauge films for 3-layer constructions, 40 m, or for 5-layer structures, 30 m.
Products with a wide range of applications in various formulations and packaging styles
2. Effective and Inexpensive Packaging
High-speed packaging machine fad
Homogeneous behaviour of both directions of shrinkage
Useful for a wide variety of items and forms
3. Reduction of Wasteful Purchases Owing to Inadequate Packing
To maintain pallet and load stability, use low creep resistance and strong shrink force.
High puncture for stable corner and edge conditions
Improved storage period; protection against weather and dirt
Package with tampered evidence (security)
High-quality printing makes it simple to read bar codes.
4. Safely Transporting Goods and Promoting Brands
High-quality printing and a glossy appearance enable ongoing brand promotion.
After shrinking, the appearance is of high quality, with no wrinkles and consistent bullseyes.
Tamper-evident packaging with balanced tear resistance for simple opening and portioning of the pack (security)
Collation Shrink Packaging
Utilize the performance of polyethylene to develop environmentally friendly collation shrink packaging solutions. Collation shrink films are produced with the following:
a. When coupled with virgin performance PE polymers, up to 50% recycled PE can be used to maintain the integrity and quality of packaging. This lightweight, one-material solution utilizes less material. They are recycled in areas where facilities and programs are in place for collecting and recycling plastic stretch films.
b. PE polymers with 100% performance provide exceptional performance for products needing the highest level of protection.
Beverage Industry Market for Recycled Shrink Films
Are recycled collation shrink films in demand? Yes, the beverage business is the one where recycled shrink film is most common.
Although recycled shrink films can be more expensive to make than virgin films, there is still a demand from businesses committed to sustainability, and that could save money on taxes depending on their market.
As more businesses pursue their environmental commitments and ambitions, recycled shrink film receives positive customer feedback.
However, the availability of high-quality recycled materials is critical to commercializing shrink films made using recycled material. Investment and close cooperation are needed along the whole packaging value chain to produce high-quality recycled content that is widely available.
How Can Collation Shrink Films be Recycled?
By enhancing the stretch film formulation, converters can cater to the unique requirements of various collation shrink packaging applications.
The raw material is exposed to heat three times. During making collation-shrink films from mechanically recycled PE: during film manufacture, shrink tunnel operations, and film re-pelleting for recycling.
Every instance of high heat and shear rate exposure has the potential to degrade polymer chains and reduce mechanical performance.
The same recycling stream would be subjected to these heat exposures repeatedly. If one were to continuously collect, sort, and recycle the same collation shrink film, add more.
All in All
Film converters for collation shrink produce distinct film structures that make for outstanding production and application performance.
Shrink film manufacturers have developed a viable method for the mechanical recycling of shrink films with a 50% recycled material content. Asserting that collection shrink films may no longer need to be classified as single-use plastics.