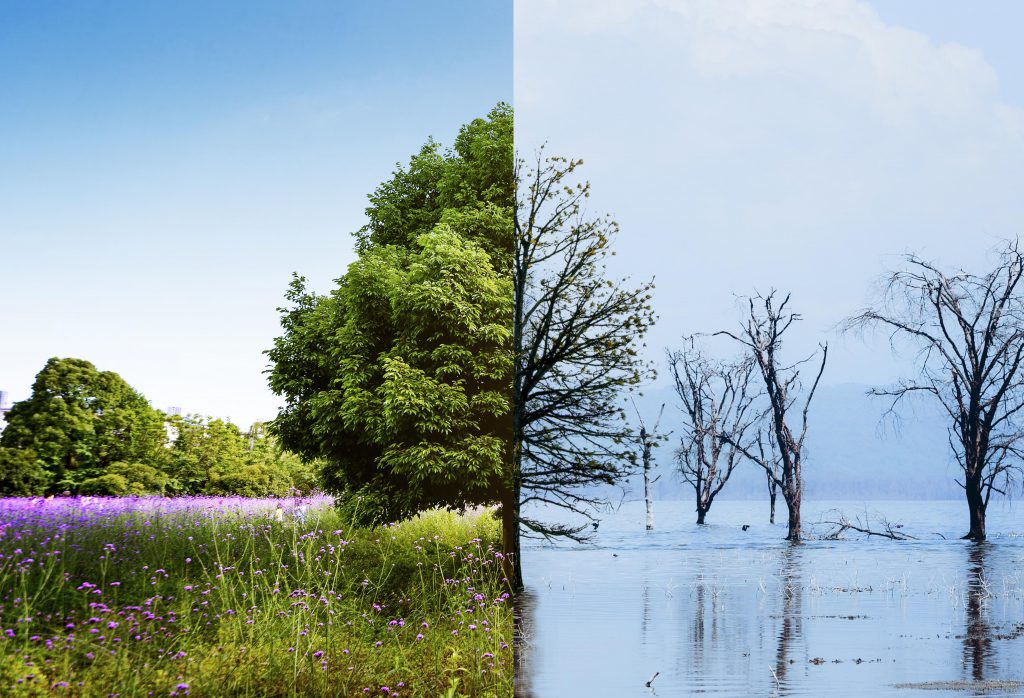 ESG or Environmental, Social, and Governance is commonly discussed these days. 
Investors and stakeholders increasingly include this factor in their evaluation of companies to identify material risks and growth opportunities. 
It measures a company's ethical impact on the environment and the sustainability of its investment.
So why is ESG important to companies besides being worthy of investment?
Simply put, it's for posterity sake. 
As standard operations of a company, ESG is becoming a solid culture to practice to ensure the company's continuations. 
We can't expect to do that if the world deteriorates. Thus, it should be, perhaps, a symbiotic relationship. 
If we take care of the environment, we can only have a conducive environment for a company to thrive.
And then we have Net-Zero.
What is Net Zero?
Net Zero is a much bigger and longer-term goal than for mere companies. 
Generally, the state of net-zero carbon dioxide (CO2) emissions is known as carbon neutrality. 
Obviously, we can achieve that by transitioning to a post-carbon economy. This means we must reduce CO2 released from, for instance, transportation, energy production, agriculture, and industry to a level where absorption by the environment is balanced. 
In other words, the balancing of carbon dioxide emissions with the removal through carbon offsetting.
The term Net Zero we hear today refers to more than just CO2 balance. It encompasses all greenhouse gasses (GHG) that affect our climate by increasing global temperature. Though, CO2 contributes the most.
We will reach net zero when the amount of GHG we add is no more than the amount taken away by nature.
Why does joining the race to zero matter? 
Paris Agreement @COP21
Through the Paris Agreement, enacted during COP21 in Paris in 2015, momentously, every country that attended agreed to work together to limit global warming to 1.5 degrees to minimise the impacts of changing climate.
Our commitment to the agreement is vital. Every degree matters as evidence show us that as our planet gets hotter, many lives are lost and livelihoods damaged.
According to the World Meteorological Organisation
(source: public.wmo.int)
The warmest 20 years on record have been in the last 22 years.

The warmest seven years were from 2015 to 2021 (the top 3 were 2016, 2019 and 2020).

The global average temperatures are 1ºC higher than in the pre-industrial era.
Most emissions come from just a few countries.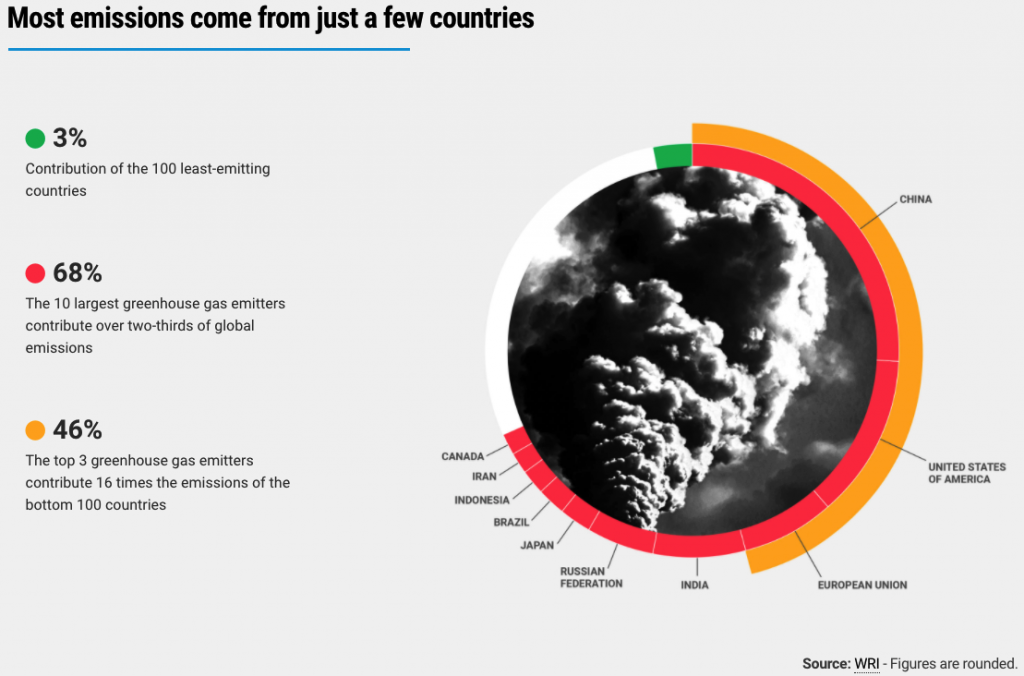 If this trend continues, predictably, global temperature will increase by as much as 3 to 5ºC by 2100.
We must reign in our GHG, mainly CO2, emission at every level as much as possible to curb the impact of global warming.
As such, the Paris Agreement had countries committed to bringing forward national plans (Nationally Determined Contributions or NDCs), setting out how much they would reduce their emissions. And they agreed that every five years, they would come back with an updated plan that would reflect their highest possible ambition at that time. 
For a livable climate, many countries have submitted their NDCs.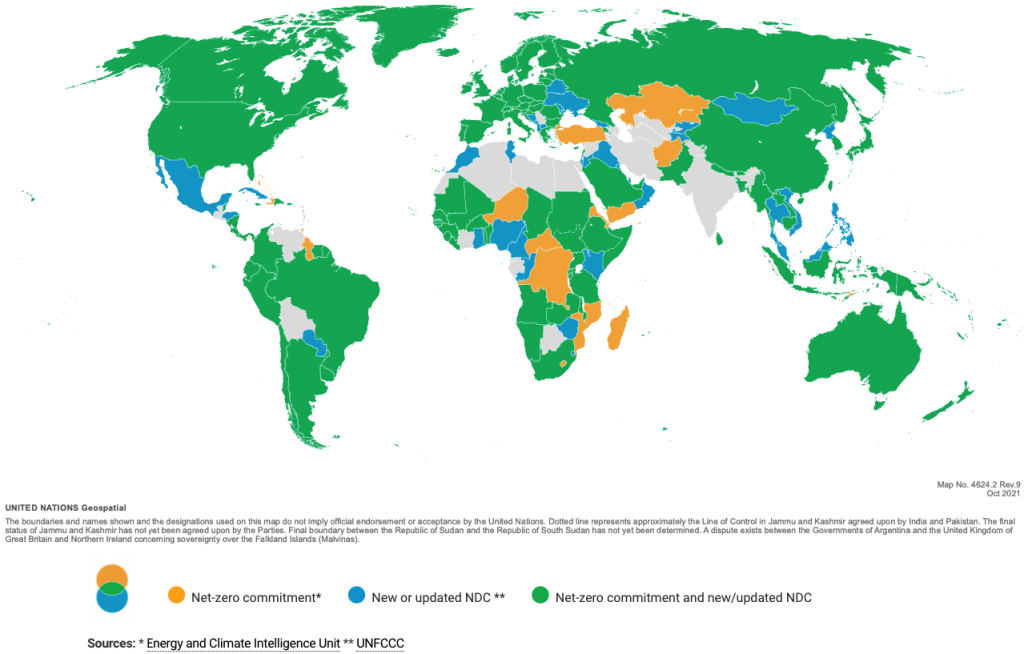 How can we contribute to the race to zero in the plastic packaging industry?
Be it in the country, companies or individuals, tackling climate change is now at the top of the agenda. 
The same goes for Thong Guan.
At Thong Guan, our primary focus has always revolved around product excellence, load stability & safety, and quality & performance consistency.
As these are focused on sustainability at the baseline, it helps to reduce the hidden sustainability impact, such as reducing
damaged goods on arrival, which are wastes of packaging materials, transportation and the goods produced

the need for more stretch wrapping where optimisation means less unnecessary wasted plastic wrapping
That's not all. 
We hope that with our ESG strategy in place and going strong, we can join in the race to achieve Net Zero by 2050.
Here are some of our ESG strategies & efforts over the years.
Thong Guan has been recycling for more than 20 years
Plastic packaging is made from natural gas and crude oil, "cracked" into ethylene and propylene in resins form. They are then combined using various formulas into polymers.
We all know that for every kilogram of fossil-based plastic produced, there are between 1.7 and 3.5 kilograms of carbon dioxide released (source: woodly.com by Tomi Nyman, Chief Commercial Officer of Woodly). From transporting the crude oil to processing, manufacturing the products, and disposing of plastic packaging releases CO2. 
Thong Guan has been recycling for more than 20 years as part of our ESG goals to reduce the carbon footprint of plastics. In 2010, to further strengthen our resolve, we acquired a recycling facility known as TGSH today to collect and process post-industrial (PIW) and post-consumer plastic waste (PCW). 
Our subsidiary TGSH has about 5,000 metric tonnes of post-industrial and consumer recycled plastic resins annually.
Going beyond sustainability through product innovation
TG Bio Series
This year's release of our TG Bio Series allows us to eliminate the need for non-renewable feedstock as raw materials for some of our products.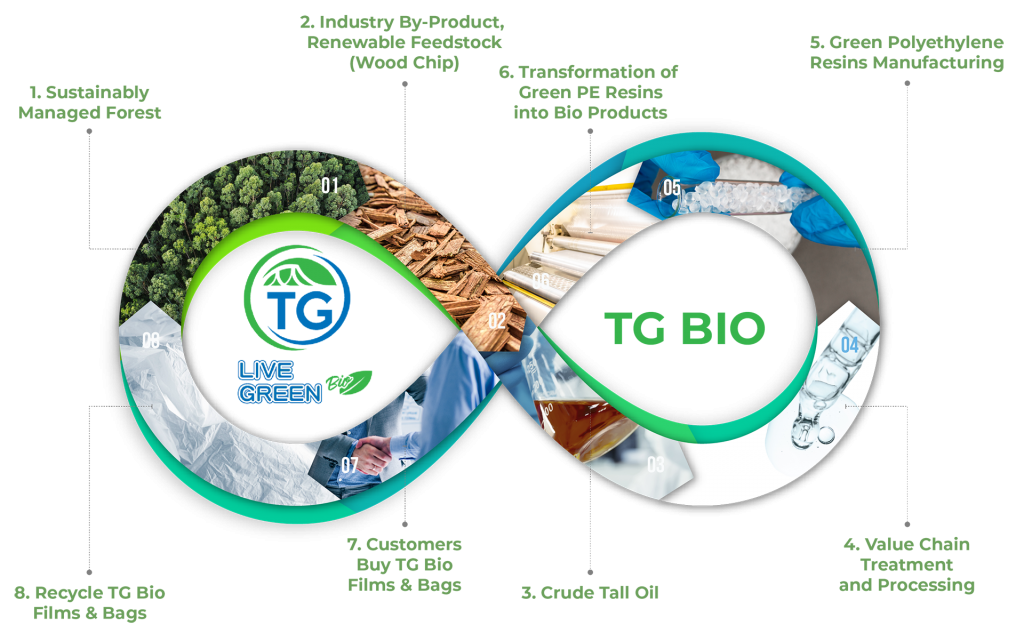 Some of the benefits of the TG Bio series includes
Replacing fossil products and raw materials;

2.7 kg CO2/kg polyethene (PE) savings;

No food/feed competition;

No direct/indirect change in land use;

Recyclable; and

Sustainable forestry
Specially formulated using plastic resins made from tall oil, which is wood waste, our customers can now be part of the sustainability plan when they buy our bio-based stretch films.
What's more, our bioplastic for our stretch film product range is a step beyond—we're closing the loop of another industry.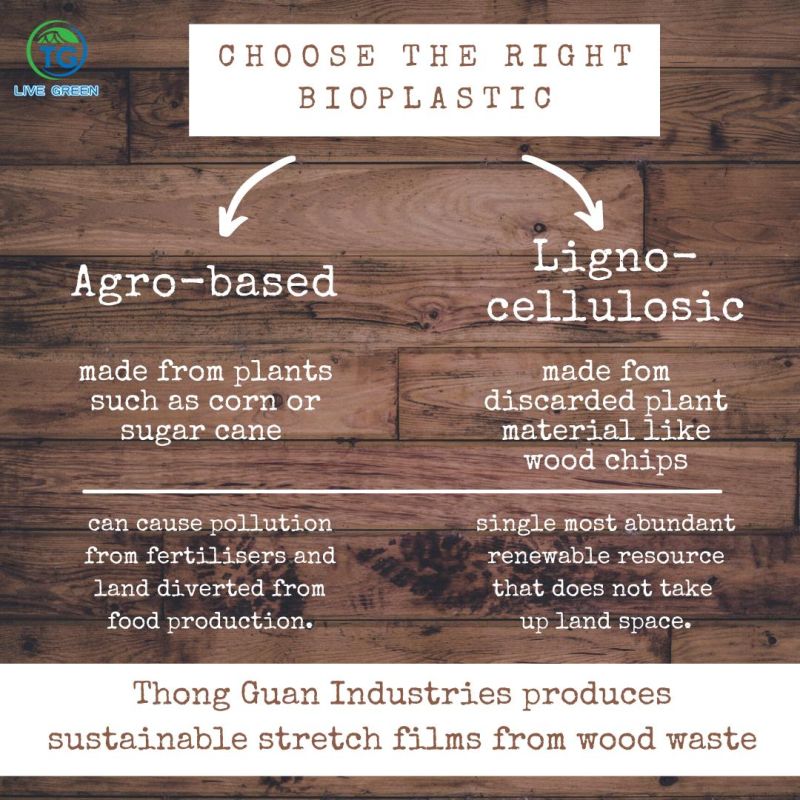 Efforts may be small compared to others like those at the country level. However, we believe every effort counts in contributing to the bigger picture.
We challenge ourselves daily to go above and beyond to bring our business towards sustainability to contribute to Net Zero by 2050.
Join Thong Guan in the race to zero today! 
You may visit Thong Guan Sustainability Report 2021 to read more about Thong Guan's Sustainability and ESG efforts. 
Email us at info@thongguan.com to find out more.