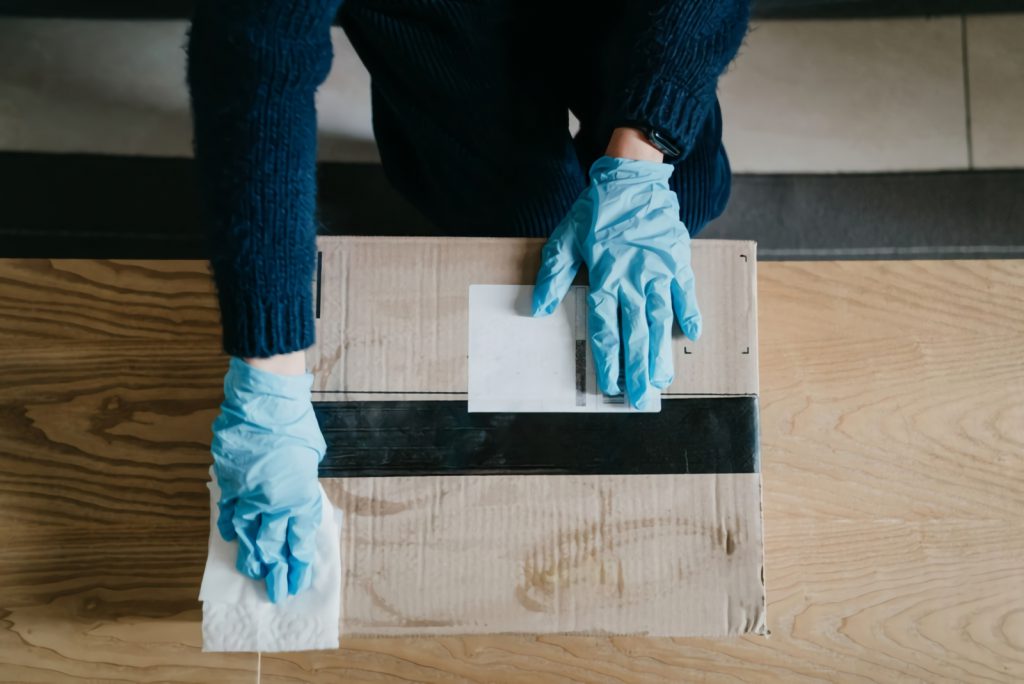 The Coronavirus pandemic has affected the packaging industry to a great extent, and there is a lot of emphasis on finding modern packaging designs in the post-COVID-19 era.
Sustainability is one of the key factors leading the evolution in the packaging industry and how organizations use traditional packaging materials like stretch films and plastic bags.  
The purpose of this post is to discuss the new normal for packaging designs and why this new normal is becoming popular among consumers. 
1. Rising Popularity of eCommerce
The global pandemic has given a massive boost to the eCommerce industry. A lot of new online businesses are being established on a regular basis. It significantly impacts packaging designs because traditional packaging solutions like carton boxes are typically meant for physical stores.
On the other hand, stretch films and stretch wraps are useful in storing and delivering various kinds of products for both brick-and-mortar stores and online stores. 
2. Changing Customer's Requirements
The COVID-19 pandemic has forced people to reevaluate their everyday practices and focus more on hygiene and health. As a result, the customer's packaging requirements are also rapidly changing.
It is important for businesses to keep these requirements in mind to ensure they are catering to their customers. 
3. Contact-Free Shopping
The importance of contact-free shopping should not be ignored in the COVID-19 pandemic and even after the pandemic is under control.
Protective packaging material like plastic bags and stretch films minimizes the human touchpoints on food and beverages. As a result, it decreases the risk of getting COVID-19.
Various surveys and studies also indicate that the concept of online shopping and consumers' habits of preferring contact-free shipping will continue long after the pandemic is over. Hence, companies should adopt such long-lasting packaging solutions for long-term success.
4. Winning Customer Confidence
In the post-pandemic era, it is important for companies to win customer confidence by satisfying their needs and providing them with complete information about the actual product and the packaging itself.
Other than the durability and quality of the packaging material, the overall look and feel of the packaging material should also be good enough to attract customers.
Well-designed packaging materials also tend to attract people and help companies get more customers. 
5. Safety and Affordability 
Packaging is essential for enclosing and safeguarding a product, such as preserving food, extending its shelf life, and reducing waste. Companies have always focused on the safety and affordability of packaging solutions. 
However, after the pandemic, many companies would have expanded their operations internationally. As such, it is important to reevaluate the efficiency of the packaging materials and ensure they are good enough to transport the products safely.
6. Importance of Hygiene
Consumer awareness of cleanliness and safety issues has risen considerably, and this trend is likely to continue long after the pandemic has passed.
A large number of people all over the world are concerned about catching COVID-19 from food packaging. Hence, it is the responsibility of businesses to address such concerns. 
To safeguard customers, retailers are implementing additional safety and hygiene measures, such as prohibiting reusable bags, regulating the use of face masks, and limiting the number of people allowed in shops.
Given the growing public awareness of this problem, it will have a significant long-term influence on package design and functioning.
7. Design for eCommerce
The quantity of things being sold on the internet is rapidly increasing. As a result, many package designs will need to be updated, particularly if they were designed for conventional retail channels.
Packaging may help eCommerce items in a variety of ways, including reducing product damage, increasing efficiency, and enhancing the customer experience.
The Bottom Line
Create a clear picture of how megatrends will affect your products and services. Businesses must understand the whole spectrum of ramifications and possibilities. Choosing the right packaging material like stretch wraps and stretch films continue to be a very reliable choice for most businesses. 
When introducing new packaging, keep a consumer-safety mindset in mind. Concerns about food safety and cleanliness will be a significant new packaging phenomenon in many end-use categories.
Furthermore, make sure you have a compelling sustainability story. To reduce waste and include more recycled material, use the newest advancements and smart package designs.
Ultimately, companies can easily adopt the best packaging material and practices by listening to the customers' feedback and the modern trends of the packaging industry.