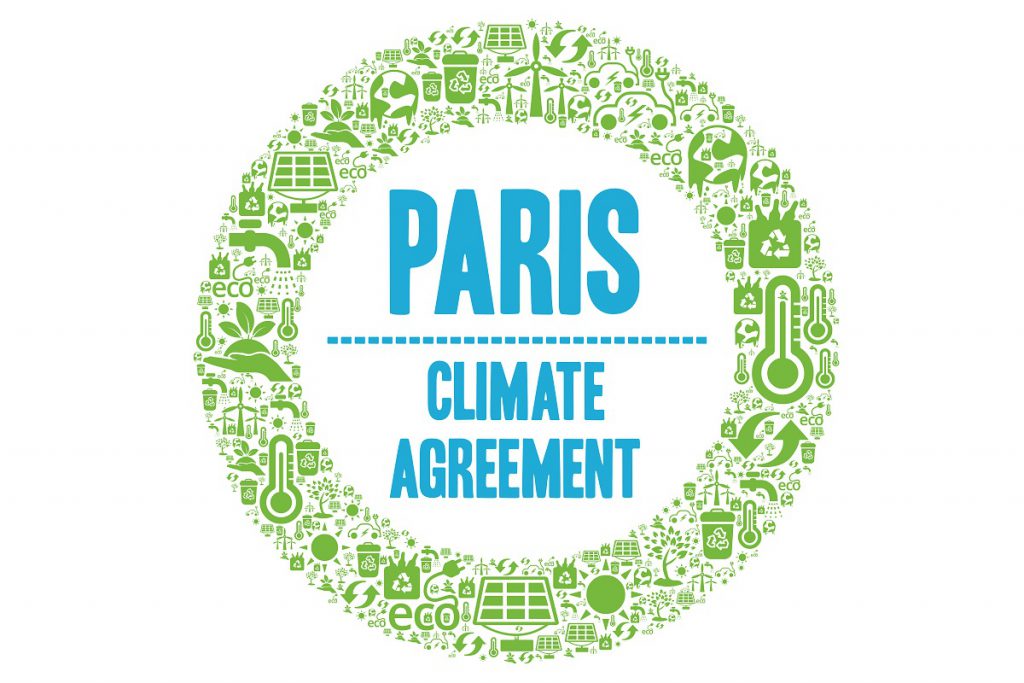 The United Nations Framework Convention on Climate Change (UNFCCC) established the Paris Agreement in 2015. It aims to reduce the global warming impact and the effect of greenhouse gas emissions.
As individuals and businesses grapple with climate change, Malaysian-based plastics manufacturer Thong Guan Industries Berhad has taken significant steps to support the Paris Agreement.
Thong Guan's efforts focus on reducing its carbon footprint, producing sustainable products, and transitioning towards renewable energy sources.
The Paris Agreement
The Paris Agreement is an international treaty that aims to combat climate change by setting goals to limit global temperature rise and promote sustainable development.
It was adopted in 2015 and requires participating countries to regularly report on their emissions and implement measures to reduce greenhouse gas emissions.
The following are the major highlights of the Paris Agreement:
1. Limiting global warming to well below 2°C above pre-industrial levels
One major objective of the Paris Agreement is to pursue efforts to decrease it to 1.5°C. It is imperative to prevent the worst impacts of climate change, including sea level rise, severe weather, and food and water scarcity.
2. Net-zero Emissions
The long-term goal of achieving net-zero greenhouse gas emissions in the second half of the current century is set out in the Paris Agreement. Any additional emissions must be offset by removing an equivalent volume of greenhouse gases from the environment.
3. Climate Finance
According to the Paris Agreement, developed countries must provide financial help to developing countries to reduce their greenhouse gas emissions and prepare for the repercussions of climate change.
The objective is to mobilise $100 billion yearly by 2020, and a new aim will be determined for the years after 2025.
4. Visibility and Accountability
The Paris Agreement requires countries to routinely report on their Nationally Determined Contributions (NDC) statuses and their greenhouse gas emissions. This ensures transparency and accountability and tracks global progress toward achieving the agreement's goals.
Thong Guan's Efforts to Support the Paris Agreement
Thong Guan Industries Berhad, a Malaysian-based plastics manufacturer, has made significant efforts to support the Paris Agreement. The company pursues actions to keep pre-industrial levels of warming at 1.5°C or below. The goal of achieving net-zero emissions by the middle of this century is also set.
Thong Guan's efforts to support the Paris Agreement are focused on reducing its carbon footprint, producing sustainable products, and transitioning towards renewable energy sources. 
a. Carbon Footprint Reduction and Balancing
Thong Guan is committed to reducing its carbon footprint and has implemented different initiatives to achieve this goal. The company is assessing their carbon footprint to explore growth prospects and aims to reduce its scope 1 & 2 emissions by 10% by 2025.
Thong Guan has implemented various measures to achieve this target, such as optimising its manufacturing processes, reducing energy consumption, and implementing a waste management system. Scope 2 emissions have been reduced by 62% compared to the 2021 baseline due to the Green Electricity Tariff Program subscription.
Besides, the business has invested in energy-saving machinery like high-speed machines that consume less energy than conventional machinery. It has also implemented a comprehensive waste management system to minimize, reuse and recycle waste.
Thong Guan has also taken steps to offset its remaining carbon emissions through various initiatives, such as investing in solar photovoltaic systems to increase its usage of electricity generated from renewable resources.
b. Sustainable Products
Thong Guan produces a range of plastic bags, stretch films, and stretch wraps. The business is dedicated to making environmentally friendly products and reducing the effects of its activities.
Thong Guan uses recycled materials in its products and has developed compostable products. Its compostable products can be composted with organic waste, reducing the amount of waste that goes to landfills.
Thong Guan is also committed to reducing the plastic waste generated by its products. The company has implemented a closed-loop recycling system for its stretch film products, which allows customers to return used film for recycling.
The company also motivates its customers to use its products responsibly and dispose of them properly.
c. Transition to Renewable Energy
Thong Guan has made significant progress in transitioning towards renewable energy sources. The company had switched its electrical source to 100% renewable energy for all polyethylene plants in West Malaysia.
Moreover, Thong Guan has invested in solar panels to generate clean energy and reduce its reliance on fossil fuels.
This transition has reduced Thong Guan's carbon footprint. The company's investment in such sources is expected to contribute towards achieving the goals of the Paris Agreement.
Final Takeaways
Thong Guan Industries Berhad is committed to supporting the Paris Agreement and has implemented several initiatives to reduce its carbon footprint and transition towards sustainable business practices.
The company aspires to inspire other companies to contribute towards achieving a more sustainable future.