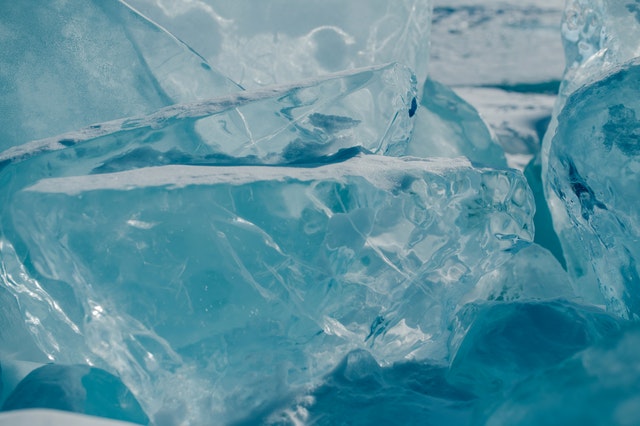 Cold chain wrapping with machine film can be quite challenging for meat, ice cream, seafood, frozen food, pharmaceutical, or any cold room logistics business. 
The typical cold chain temperature may range from 2°C to 8°C (36°F to 46°F) to ensure maximum freshness. 
For instance, transportation of fruits, vegetables, medicines, food items, and many other environmentally sensitive products.
Some products have specific temperature tolerances depending on their specifications, sensitivity, and type of logistics used. 
For instance, vaccines, namely Ebola and Pfizer–BioNTech COVID-19 vaccines, require  –70ºC (–94ºF) cold chain.

Here are three condition checklists when considering cold chain packaging: 
Product

– Each product has specific physical qualities requiring particular temperature and humidity conditions related to its perishability and fragility. What type of cold chain packaging services would be suitable for your products? If not handled well, you may lose the commercial value of your goods in part or whole.

Source/Destination

– Where are the products being produced and consumed? Is it under local conditions or global delivery? Do you need distance sourcing strategies to maintain the quality of goods? 

Distribution

– Are you using the right temperature-controlled trucks, containers, and warehousing facilities to handle your packages? 
Protecting Temperature-Sensitive Goods 
When dealing with conditional sensitive goods, we know that slight shifts in temperature conditions during transits make a difference to your business. 
Changes cause damage and deterioration that will ultimately affect your bottom line.
It is crucial to preserve the integrity and extend the life of products throughout their journey to ensure happy customers.
The best-fit cold chain wrap helps maintain a stable and consistent temperature from manufacturing to the destination of delivery.
The Problem with Conventional Machine Stretch Film for Cold Environments 
Conventional machine stretch film loses its load-holding force and clinginess when in a cold room environment. 
It clings when it's warm, but when put into temperature variation situations, it loses its cling. 
Stretch film meant for safeguarding and protection becomes loose and will eventually fall off, defeating the wrap's purpose. 
Since conventional stretch films cling properties are not as good in cold room environments, it often leaves "a tail" when the end of wrapping falls off. 
This can be unsightly and hazardous for employees.  
You certainly do not want mishaps of trips or messy tangling between the wheel of pallet jacks and forklifts during the storage process, which causes unintended additional costs, which affects your bottom line too. 
Cold Chain Wrapping Solution
To withstand freezing and conditioned cold environments, you would need to use specially manufactured films to maintain excellent load holding and cling force. 
Freezer film like Thong Guan's Nano Arctic is designed with extra cling properties, enabling the film to be used in freezing temperatures to secure your sensitive temperature goods on any piece of equipment. 
It assures that your products' quality is protected and preserved just as promised to your end customers. 
At the same time, you reduce possible losses due to temperature-based damages too. 
Even when freezing, refrigerated, or in controlled room environments, Nano Arctic film will stick to each other, especially at the end of the film or wrapping cycle, leaving no tail. 
No more worries about film causing unnecessary mess or trouble during storing and in-transit. 
Construction companies, modeling, landscaping, and other packaging industries could benefit from using Nano Arctic due to its shielding and aggressive cling properties. 
It also protects your load containment so that you will never have any mishaps during transits.
The Nano Arctic cold chain wrapping film is made with high clarity with clear visibility that anyone can inspect the goods or scan the barcodes inside. Moreover, it is advantageous for your brand to be visible for branding purposes too. 
In the end, it is all about ensuring that consumers get fresh products delivered according to the standards. 
Benefits and Features Summary:
Exceptional forceful cling packaging

Tough with no film breaks. Remarkable puncture resistance

Firm holdings when wiping down at any given condition 

High visibility = Scan barcodes easily

Outstanding load containment

Will run on any piece of equipment
We Can Help With Your Cold Chain Wrapping Needs
It does not matter if your cold wrapping needs are for ultra-low temperature refrigerants, phase change materials, or insulated shipping containers. 
Perishable temperature-sensitive goods are highly delicate items that need special packaging care to keep happy customers. 
Thong Guan can help you enable machine film to be used in cold room environments or extremely cold weather conditions. 
We help optimize your wrapping by selecting the best-fit film using data technology at the most optimum wrapping based on your needs. 
Let's connect and get you on track towards choosing the right stretch film for your machines today. 
Contact us at info@thongguan.com for more info or to enquire more today.